Select grid icon above right for expanded view.
NASA Research Pilot Adam Klein, pictured here wearing a WB-57 high altitude pressure suit, has flown upwards of 63,000 feet, high enough to see the sky darken and the curvature of the Earth come into view. This suit protects aircrew while operating in the harsh "space equivalent zone" where loss of cabin pressure would be fatal. Photo: NASA/Josh Valcarcel (jsc2018e083553_alt)
NASA Astronaut Nick Hague.
Photo: NASA/Josh Valcarcel (jsc2018e038155_alt)
ESA Astronaut Luca Parmitano.
Photo: NASA/Josh Valcarcel (jsc2018e026605_alt)
NASA Astronaut Drew Morgan.
Photo: NASA/Josh Valcarcel (jsc2018e026768_alt)
European Space Agency Astronaut Luca Parmitano during EVA training operations.
Photo: NASA/Josh Valcarcel (jsc2018e000763)
Research pilots power five before surfing the stratosphere in NASA's WB-57F High Altitude Aircraft.
Photo: NASA/Josh Valcarcel (jsc2018e043268)
Canadian Space Agency Astronaut Jeremy Hansen is suspended over a mock-up of the International Space Station during a microgravity simulation.
Photo: NASA/Josh Valcarcel (jsc2017e118308)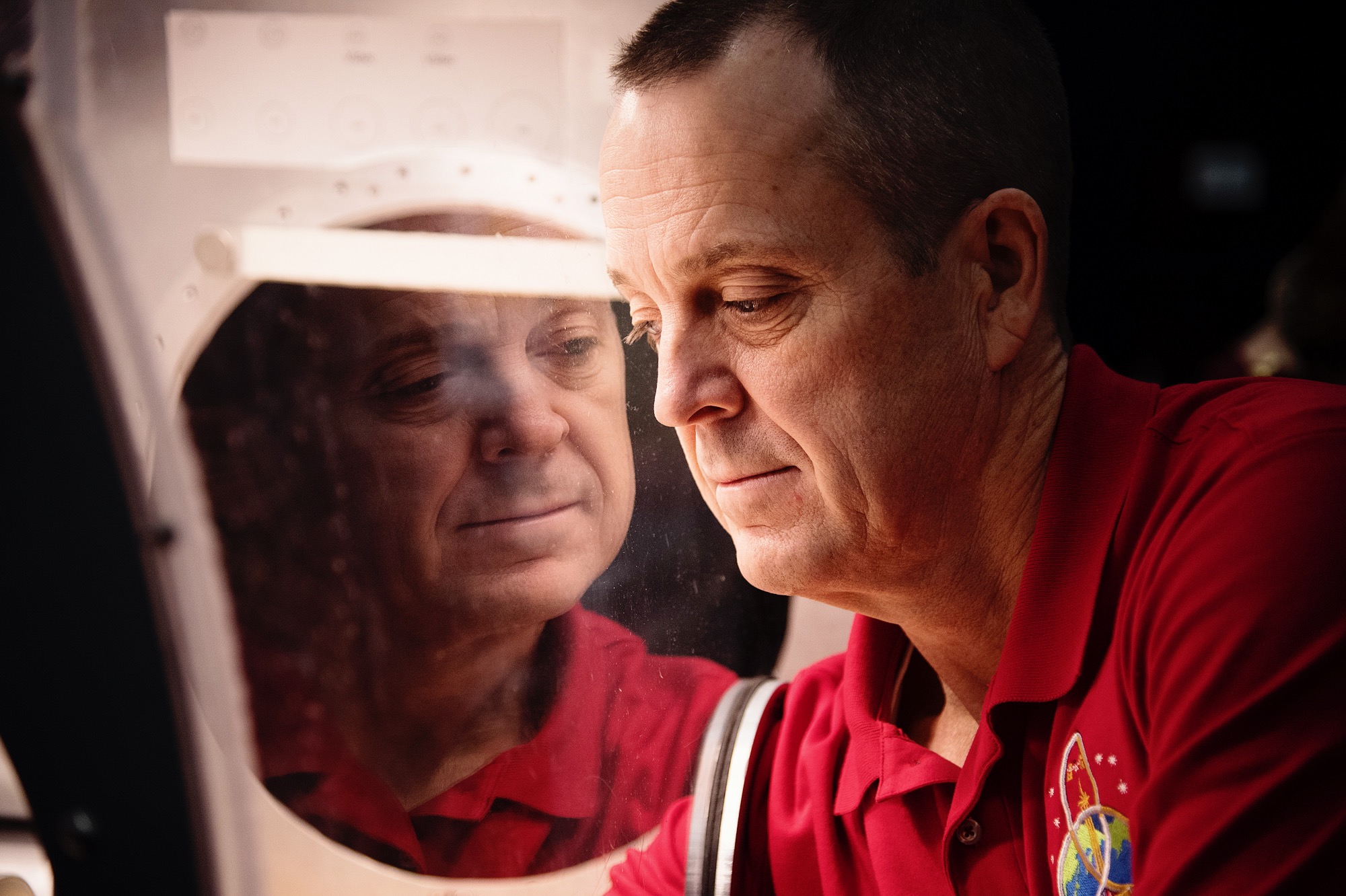 NASA Astronaut Ricky Arnold reflects during routine crew training at the Space Vehicle Mockup Facility.
Photo: NASA/Josh Valcarcel (jsc2017e137315)
NASA's Saturn V building in Rocket park lit up in Astros orange during the playoff week of their championship season.
Photo: NASA/Josh Valcarcel (jsc2017e124010)
Canadian Space Agency Astronaut Jeremy Hansen is suspended over a mock-up of the International Space Station during a microgravity simulation.
Photo: NASA/Josh Valcarcel (jsc2017e127985)
European Space Agency Astronaut Alexander Gerst spacewalks on the ISS via the HTC Vive in the Johnson Space Center VR training lab.
Photo: NASA/Josh Valcarcel (jsc2017e124555)
NASA Astronaut Don Pettit mans the CAPCOM console in mission control at the Johnson Space Center as the Soyuz undocks from the International Space Station to return to Earth.
Photo: NASA/Josh Valcarcel (jsc2017e114652)
Canadian Space Agency Astronaut David Saint-Jacques turns the camera on me during ISS training. The camera is outfitted with a white thermal blanket they'll use during space walks – sort of like a mini space suit.
Photo: NASA/Josh Valcarcel (jsc2017e109188)
NASA Astronaut Stan Love practices contingency egress from the Orion side hatch while Orion's post-landing survival equipment subsystem manager Cody Kelly observes hardware performance in a moderate sea state.
Photo: NASA/Josh Valcarcel (jsc2017e095666)
Influenza scientists for the U.S. Military, San Diego, Calif., June 09, 2009.
Two drops of water illustrate an interference pattern, captured using high-speed photography instruments at Brooks Institute's industrial studio 2, Jan 23, 2013.
In 2016, Caltech's Laser Interferometer Gravitational-Wave Observatory (LIGO) officially detected gravitational waves, resulting from two colliding black holes sending ripples through space-time.
A white-lipped pit viper, normally green, appears blue here due to preservation.
Curators at the California Academy of Sciences took myself and writer Matt Simon on a behind the scenes tour of their vast specimen library, where 46 million creatures are stored and preserved on site. See the full project at WIRED.
At left, the satanic leaf-tailed gecko.
The Elephant Bird, now extinct, once stood 10-feet-tall. There are only a handful of their eggs left in existence, and I had the pleasure of photographing this one as part of an ongoing project at the California Academy of Sciences, Oct 08, 2014. Check out the full gallery of birds and mammals at WIRED.
Eight minutes before this image was made, these light rays emerged from the sun, where they traveled at light-speed through space, scattered off the surface of the Earth, and burst into my apartment. Notice how the blue light rays are on top, and the green and brown rays are on the bottom – this is literally the sky and earth observable inside the light as it travels.
Evaporating chemical compounds onto slides causes them to crystalize, when viewed under a polarizing microscope, subtle details can be observed that would otherwise remain invisible under normal lighting conditions.
An anechoic chamber, or silent room, at Sennheiser in San Francisco.
Before Indiglo, and before the dangers of radiation were fully understood (pre-1960's) radio-luminescent paint was still being used on the numerals and hands of most watches.
Photographed here under 10x magnification, the corrosive effects of radium are made apparent in detail. Since the other ingredients in the paint have effectively burned out, the luminous material no longer glows, but with a half-life of about 1600 years, that radioactive engine's still purring.
A composite image showing the stages of a lunar eclipse as seen from USS Boxer (LHD 4) while in the North Arabian Gulf. A lunar eclipse occurs when the Sun, Earth and Moon are aligned exactly, causing the moon the pass through some portion of the Earth's shadow.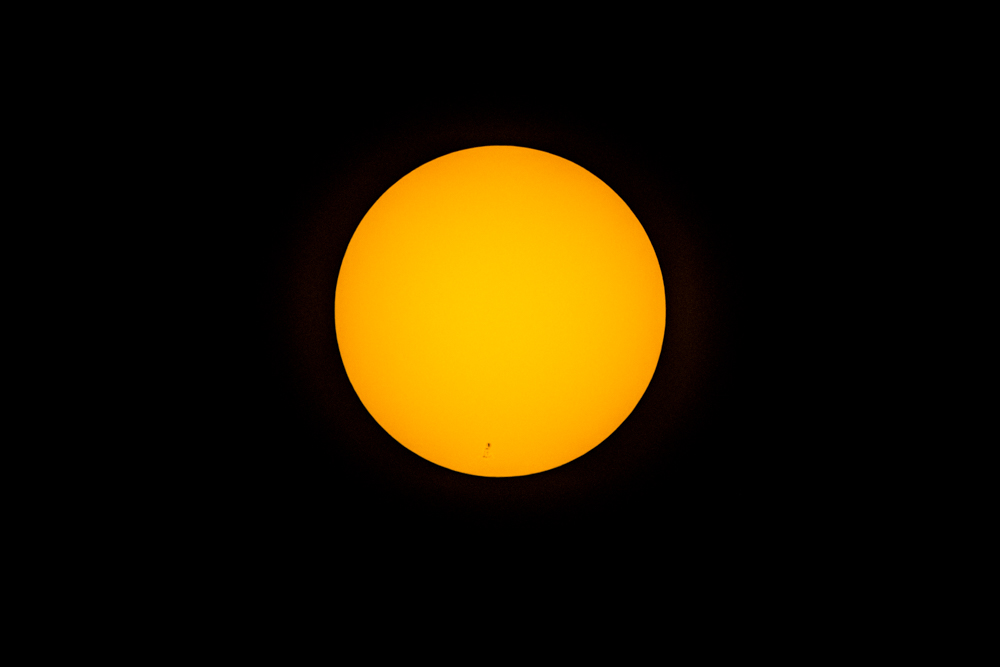 Our sun, a G2V type yellow dwarf star, shot at 1200mm using a full aperture solar filter. For comparison, the small sunspot at the lower end is roughly the same size as Earth.
Photo: NASA/Josh Valcarcel (jsc2017e089583)
A vertical replenishment is underway aboard USNS Richard E. Byrd (T-AKE 4), at sea, June 24, 2009.
Helicopter Combat Squadron 21, the "Blackjacks", pictured from left to right, Aviation Warfare Systems Operator 2nd Class Kevin Watson, Lt. Cmdr. Kimberly Ernst and Aviation Warfare Systems Operator 2nd Class Gabriel Martin; background, Aviation Warfare Systems Operator 2nd Class Jack Delbridge; Aug 27, 2008, aboard hospital ship USNS Mercy.
See how this image was made here.
After completing a flight in support of Pacific Partnership 2008, an MH-60S Seahawk helicopter from Helicopter Combat Squadron (HSC) 21, the "Blackjacks," returns to USNS Mercy (T-AH 19) anchored off the coast of Cotabato, Republic of the Philippines May 30, 2008.
Pacific Partnership is a four-month humanitarian mission to Southeast Asia intended to build collaborative relationships by providing engineering, civic, medical and dental assistance to the region.
An Aviation Maintenance Administrationman (AZ) performs routine checks on an AV-8B Harrier jet aboard USS Boxer (LHD-4), 2007.
U.S. Marines participate in a "crossing the line" ceremony aboard USS Dubuque (LPD 8), while at sea Oct. 22, 2006.
Air Traffic Controller 1st Class Otto Delacruz identifies an air contact to Air Traffic Controller 1st Class Brent Watson standing watch in the ship's helicopter direction center aboard USS Boxer (LHD 4).
A machinist welds while at-sea aboard USS Boxer.
Sailors engaged in Special Warfare Boat Operator (SWCC) training in San Diego.
Sailors engaged in Special Warfare Boat Operator (SWCC) training in San Diego.
The U.S. Navy flight demonstration team, the Blue Angels, perform their signature diamond formation during their first air show of the 2006 season. The show was held on board Naval Air Facility El Centro to commemorate the world-famous Blue Angels 60th anniversary.
A Marine escorts an AV-8B Harrier to the USS Boxer's flight deck via an aircraft elevator.
Flight deck signalmen give the sign for safe landing as an H-53 Sea Stallion takes off from USS Boxer's flight deck.
A match head at the moment of combustion.
A light bulb generates light by first generating heat. Almost all incandescent light bulbs use filament coils made out of tungsten – a metal that has an abnormally high melting temperature. Electrical currents constantly flow from one end of the tungsten filament coil to the other. As the electrons travel, they collide with tungsten atoms over and over again, generating heat. At these temperatures, tungsten will normally combust if it's exposed to oxygen, and the glass bulb provides the oxygen free vacuum necessary to keep it from burning out.
Quinine, the active ingredient in tonic water, fluoresces when exposed to ultraviolet radiation. The quinine absorbs the UV light, which is invisible to the human eye, and then re-emits it in the visible spectrum, causing it to glow.
The Law of Reflection states that light rays typically travel in straight lines from their source, and interact with objects differently depending on their density and texture. When light encounters a rough surface, it scatters, or refracts. When light bounces off a smooth or shiny surface, it reflects at the equal but opposite angle from which it arrives. In this image, a single laser beam reflects between 11 mirrors, emphasizing light's characteristic movement and predictability.
This photo demonstrates how the speed and frequency of light affects our perception of color. By shining a green laser into a prism, one might expect the light to remain the same color, as it's composed of only one wavelength. However, the beam turns red instead, suggesting that either some form of optical illusion is taking place, or that the light is actually "slowing down" as it moves through the material in the prism.
Windmills and solar panels in Palm Springs Calif., 2012.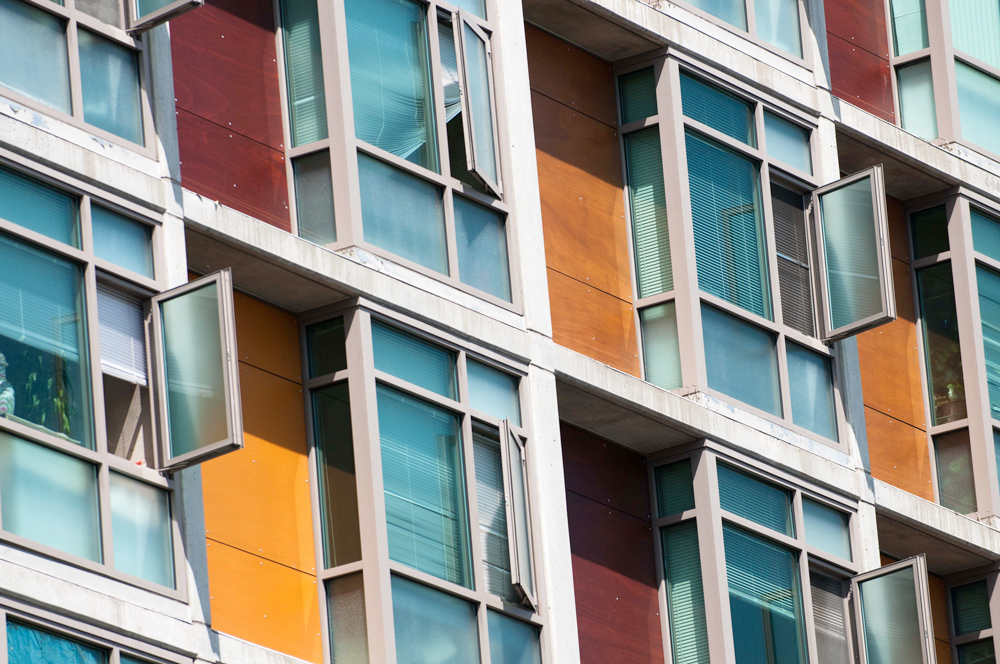 Plaza Apartments, San Francisco, 2012. According to GreenSource Magazine, the building's design allows for enhanced ventilation, daylight and fresh air.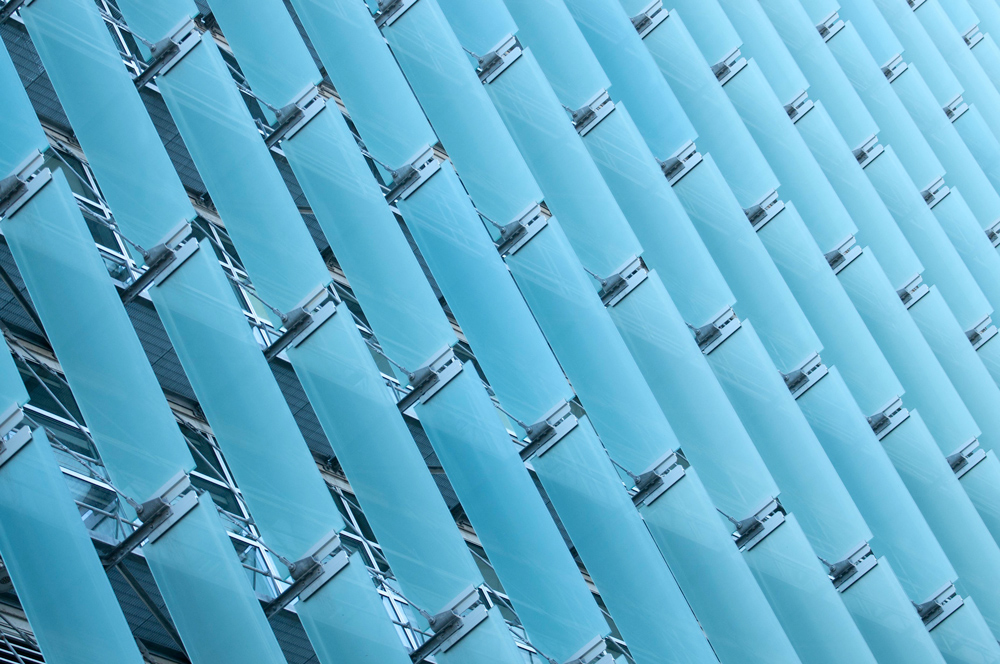 The San Francisco Federal Building, 2012. The building was designed to use about half the power of a standard office tower, utilizing the sun and natural ventilation to replace electric lighting and air-conditioning.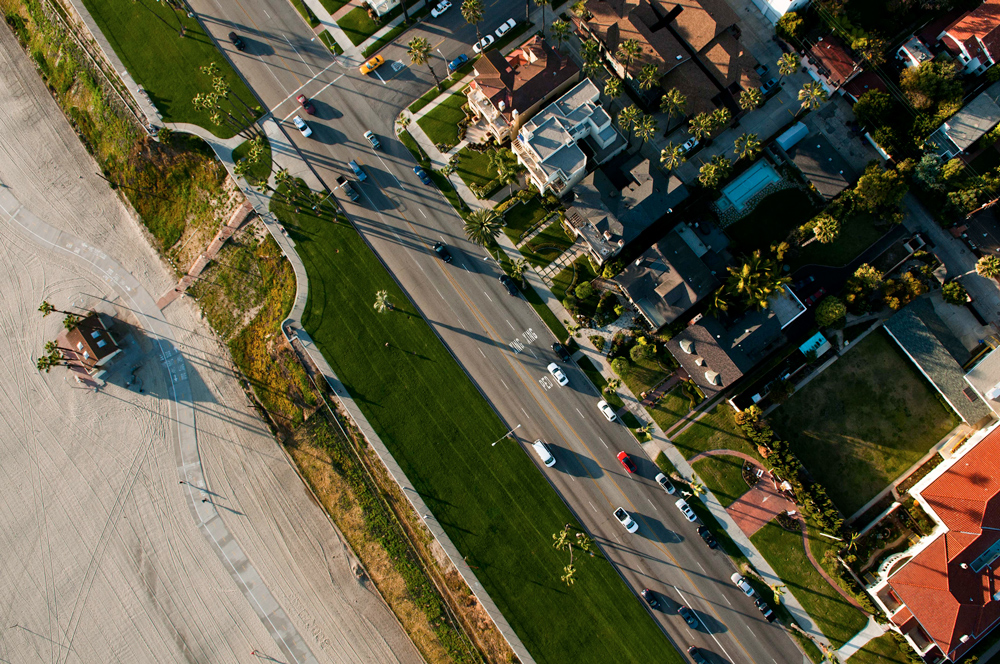 Long Beach, Calif., 2012. Urban sprawl is defined as the unplanned, uncontrolled spreading of urban development into areas adjoining the edge of a city.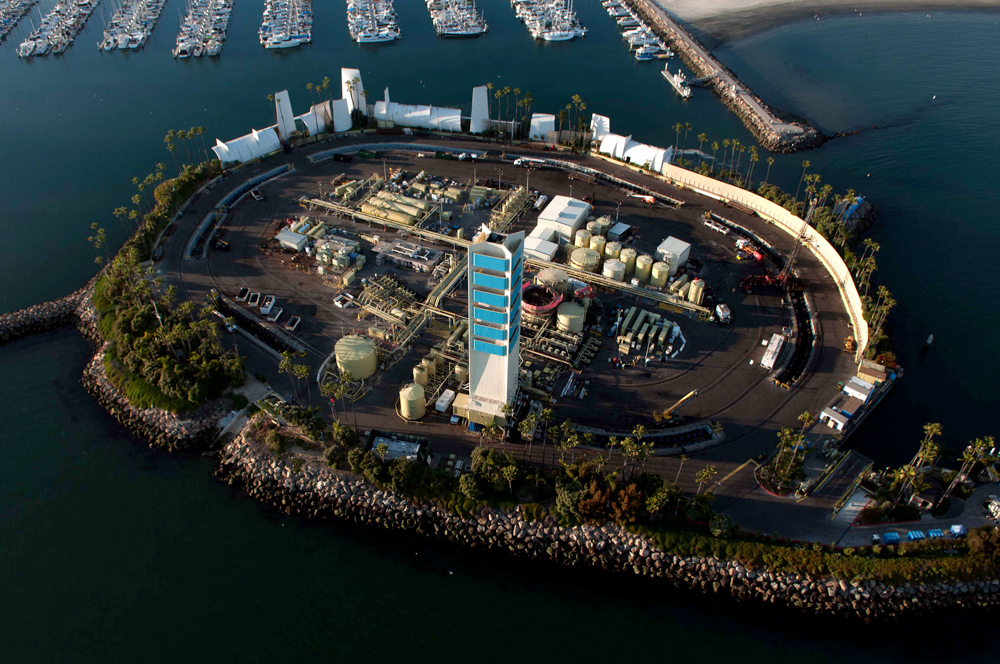 Disguised to resemble a city highrise, an off shore drilling platform hides in plain site just off the coast of Long Beach, Calif., 2012.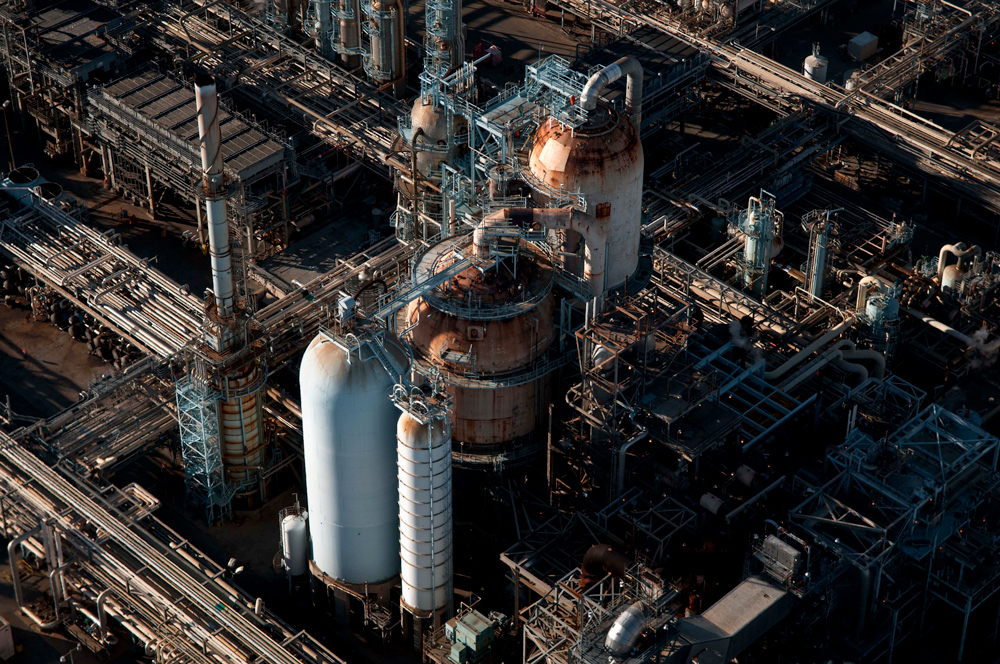 British Petroleum oil refinery, Los Angeles, Calif., 2012. BP's oil and gas production equipment is located on 630 acres in Los Angeles County.
Los Angeles 2012. According to the U.S. Energy Information Administration, the U.S. is the world's largest petroleum consumer, devouring 22 percent of the world total.
The Staples Center, downtown Los Angeles, 2012.
The California Academy of Sciences' "living roof" as seen from the buildings interior, San Francisco, 2012.
The California Academy of Sciences' "living roof," San Francisco, 2012. The Academy's green rooftop is home to at least nine native plant species and keeps the building's interior an average of 10 degrees cooler than a standard roof would.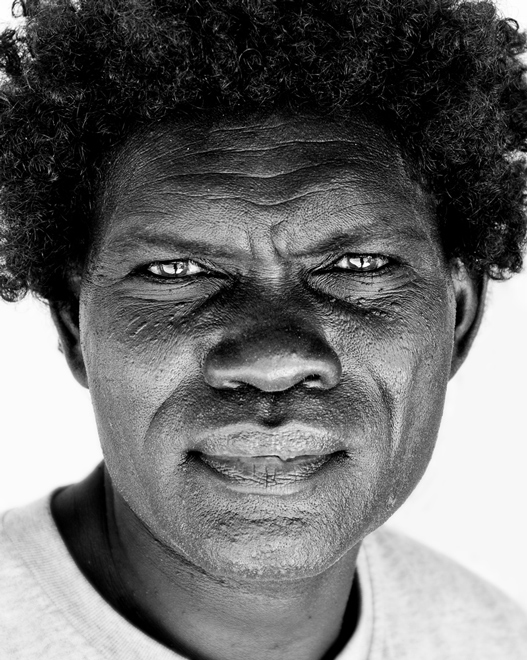 Solomon Islands, Aug. 08, 2009.
Chris Wolford, one of the artists and leaders of the Dethkills art collective, at his studio garage in Los Angeles, Calif., July 17, 2010.
California blacksmith Max Randolph, at his home garage he's converted into a fully functional blacksmith shop, Nov 29, 2011.
Jon Lake, a vetern of LA's graffiti culture.
The Holi Fesitval of Colors, at the Hare Krishna Temple in Spanish Fork, Utah, March 22, 2012. Holi is a Hindu faith practice that celebrates the end of winter and the beginning of Spring. Every two hours the day was punctuated by mass "throwings" that blocked out the sun in an enormous cloud of color.
Zelda Williams at the WIRED Cafe during San Diego Comic-Con, July 09, 2015.
Spock Vegas as "Mr. Spock" from Star Trek:TOS. This is his first year visiting Comic-Con; at 6'8", he towered over the crowd, posing for photos in exchange for a $2 donation to raise money for epilepsy research.
A consumer drone on the show floor at CES 2016.
The all-electric Chevrolet Bolt, unveiled at CES 2016.
Automatic assembly for a caliber 1570 Rolex watch movement.
The Apple Watch, photographed for WIRED.
NASA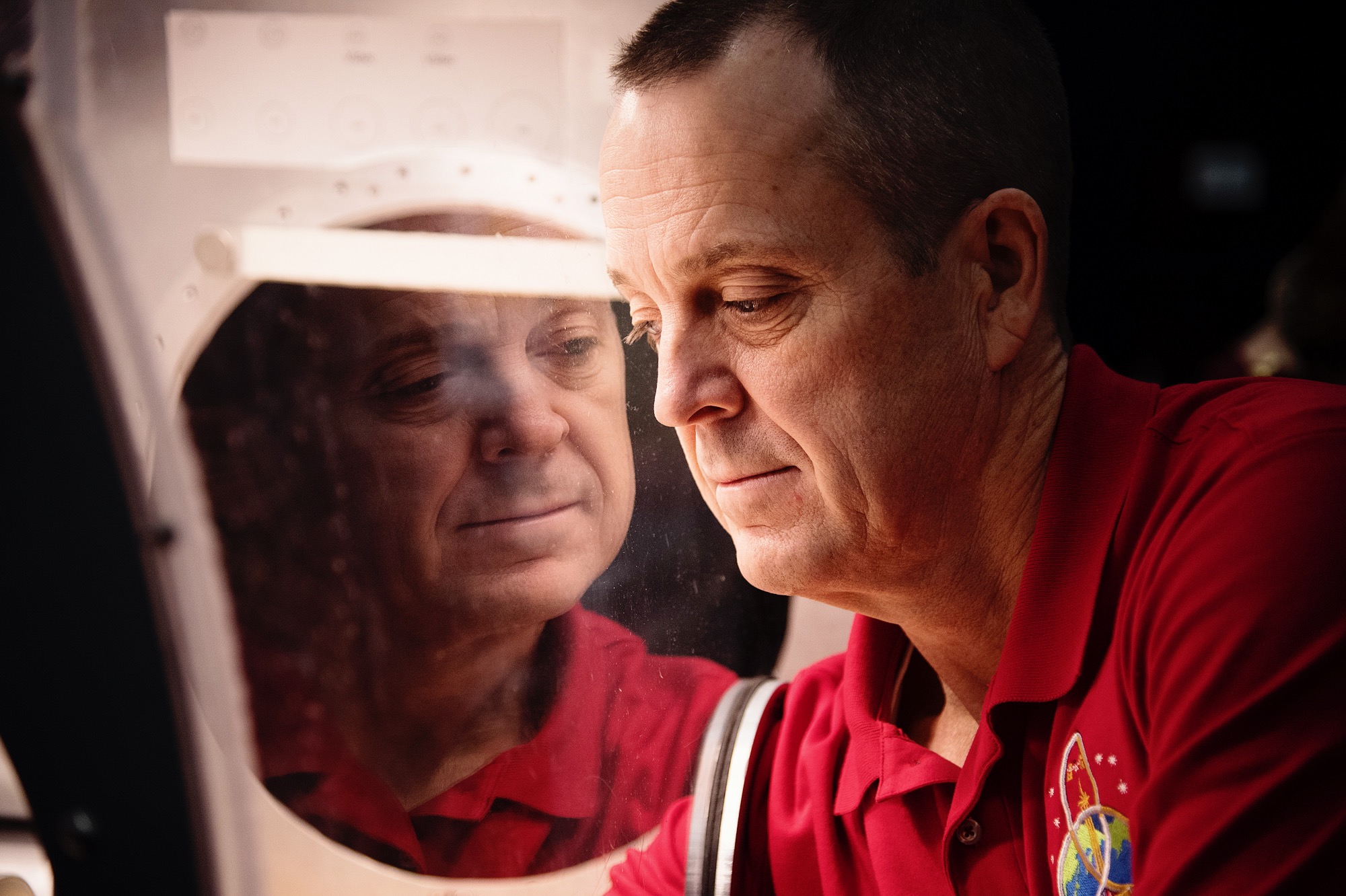 Science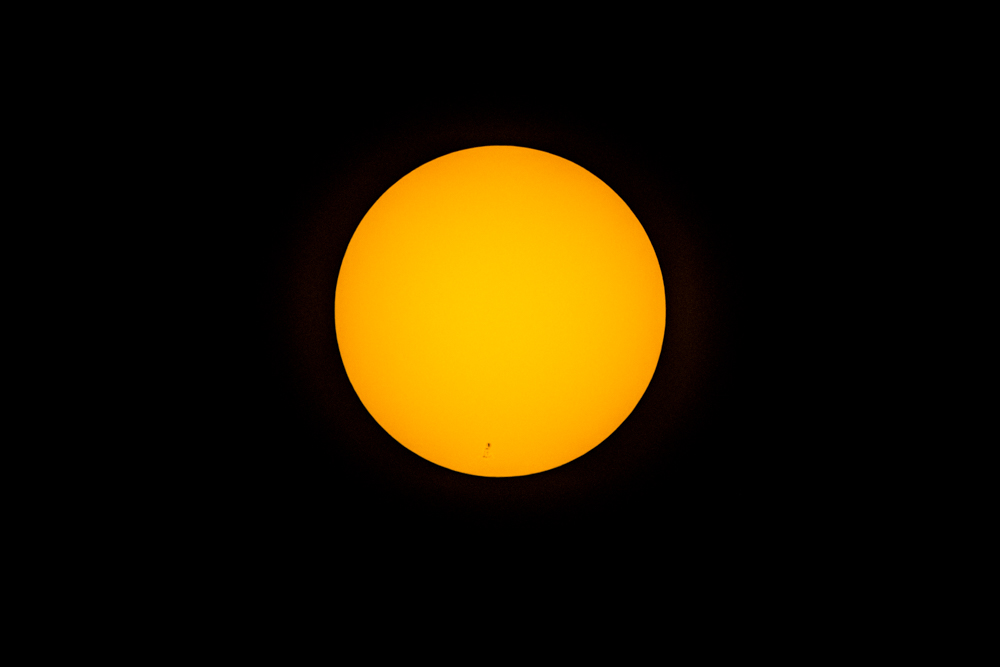 Navy
Light
Energy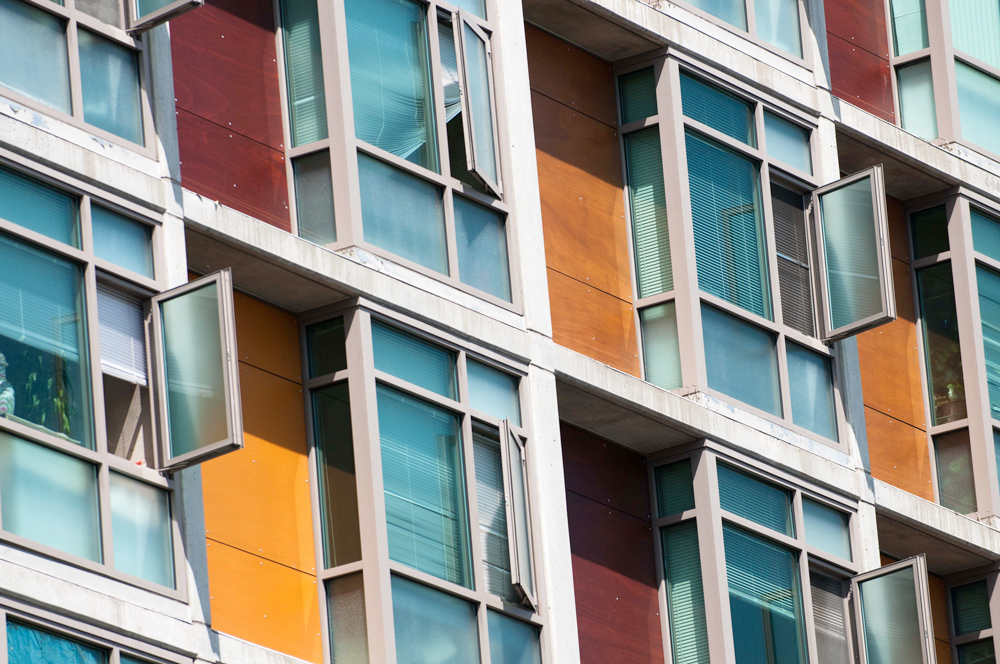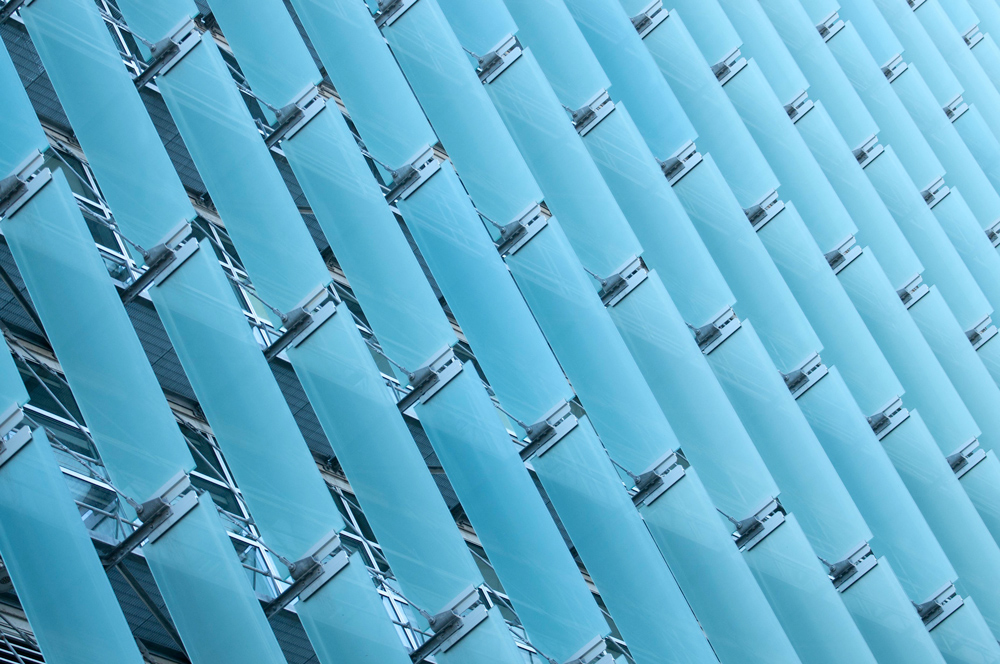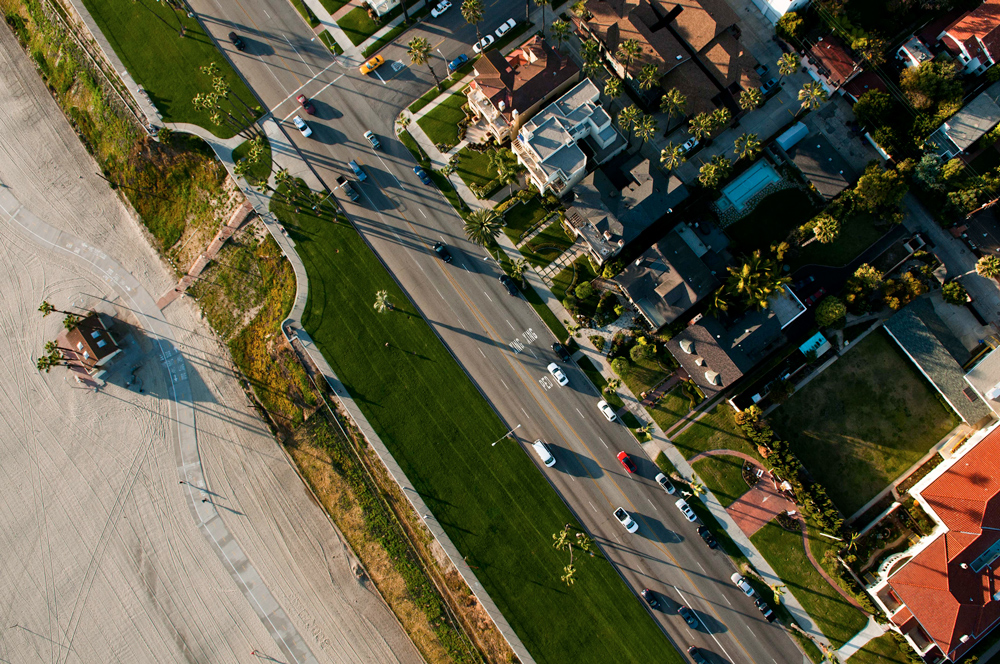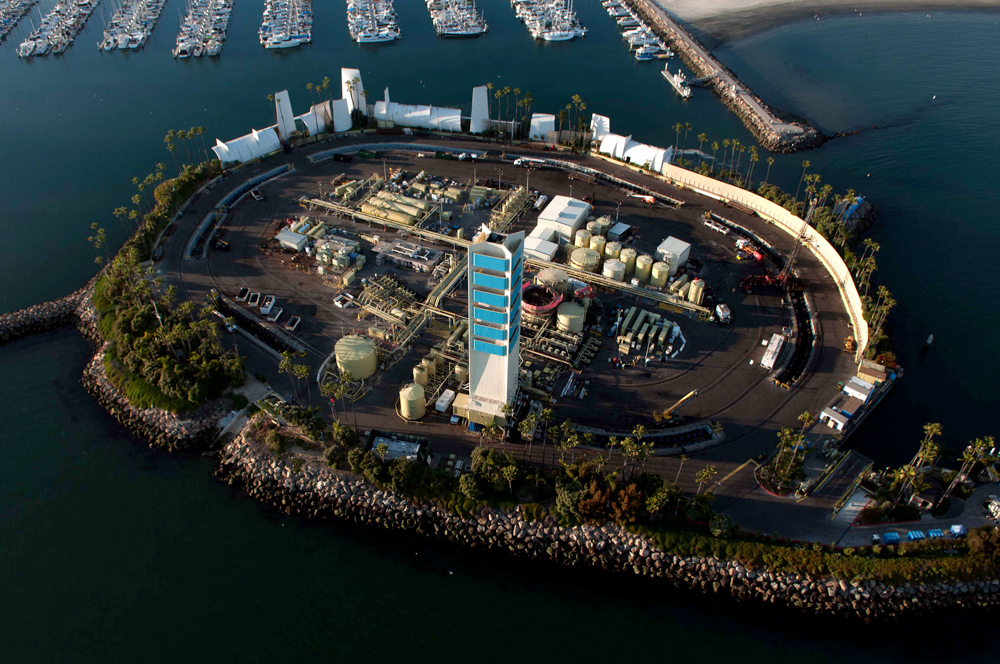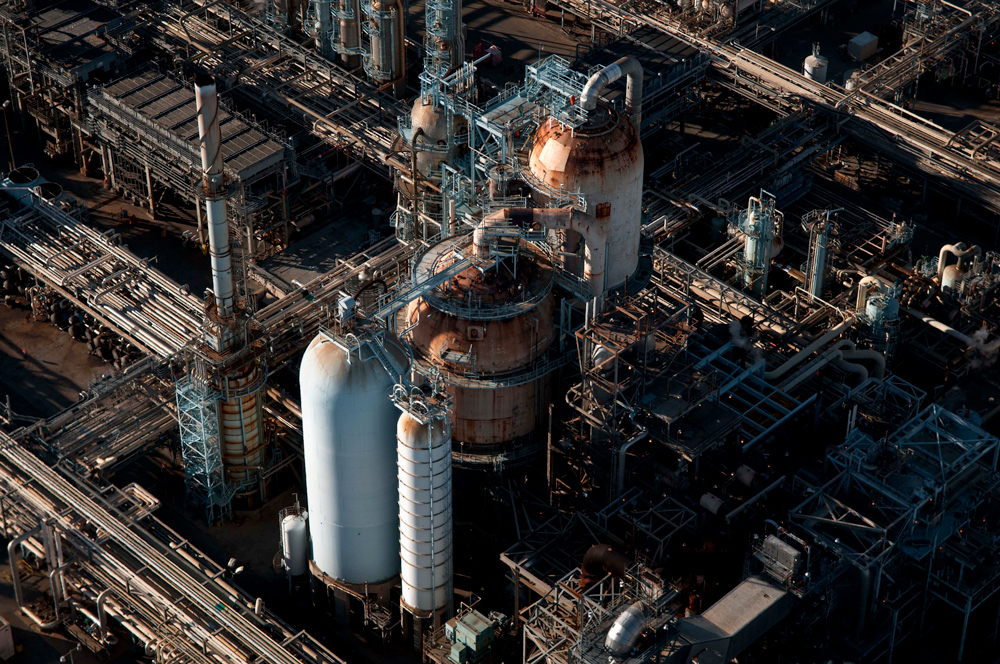 People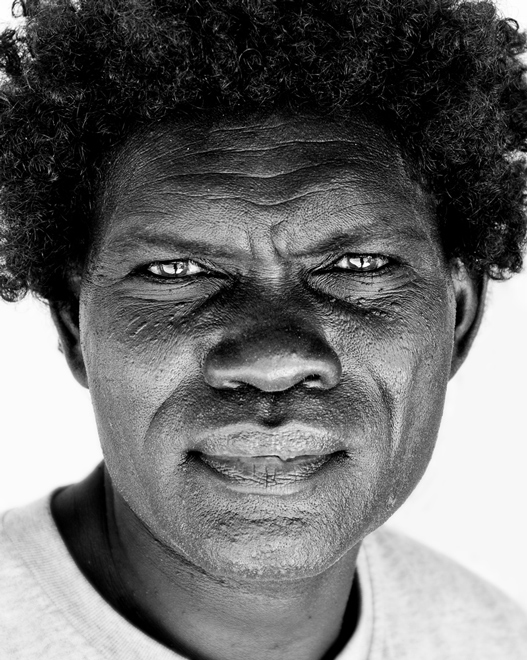 Product
Apple Watch