Select grid icon above right for expanded view.
NASA Research Pilot Adam Klein, pictured here wearing a WB-57 high altitude pressure suit, has flown upwards of 63,000 feet, high enough to see the sky darken and the curvature of the Earth come into view. This suit protects aircrew while operating in the harsh "space equivalent zone" where loss of cabin pressure would be fatal. Photo: NASA/Josh Valcarcel (jsc2018e083553_alt)
NASA Astronaut Nick Hague.
Photo: NASA/Josh Valcarcel (jsc2018e038155_alt)
Canadian Space Agency Astronaut Jeremy Hansen is suspended over a mock-up of the International Space Station during a microgravity simulation.
Photo: NASA/Josh Valcarcel (jsc2017e118308)
NASA Astronaut Stan Love practices contingency egress from the Orion side hatch while Orion's post-landing survival equipment subsystem manager Cody Kelly observes hardware performance in a moderate sea state.
Photo: NASA/Josh Valcarcel (jsc2017e095666)
Influenza scientists for the U.S. Military, San Diego, Calif., June 09, 2009.
An anechoic chamber, or silent room, at Sennheiser in San Francisco.
A composite image showing the stages of a lunar eclipse as seen from USS Boxer (LHD 4) while in the North Arabian Gulf. A lunar eclipse occurs when the Sun, Earth and Moon are aligned exactly, causing the moon the pass through some portion of the Earth's shadow.
A vertical replenishment is underway aboard USNS Richard E. Byrd (T-AKE 4), at sea, June 24, 2009.
Helicopter Combat Squadron 21, the "Blackjacks", pictured from left to right, Aviation Warfare Systems Operator 2nd Class Kevin Watson, Lt. Cmdr. Kimberly Ernst and Aviation Warfare Systems Operator 2nd Class Gabriel Martin; background, Aviation Warfare Systems Operator 2nd Class Jack Delbridge; Aug 27, 2008, aboard hospital ship USNS Mercy.
See how this image was made here.
After completing a flight in support of Pacific Partnership 2008, an MH-60S Seahawk helicopter from Helicopter Combat Squadron (HSC) 21, the "Blackjacks," returns to USNS Mercy (T-AH 19) anchored off the coast of Cotabato, Republic of the Philippines May 30, 2008.
Pacific Partnership is a four-month humanitarian mission to Southeast Asia intended to build collaborative relationships by providing engineering, civic, medical and dental assistance to the region.
An Aviation Maintenance Administrationman (AZ) performs routine checks on an AV-8B Harrier jet aboard USS Boxer (LHD-4), 2007.
U.S. Marines participate in a "crossing the line" ceremony aboard USS Dubuque (LPD 8), while at sea Oct. 22, 2006.
Flight deck signalmen give the sign for safe landing as an H-53 Sea Stallion takes off from USS Boxer's flight deck.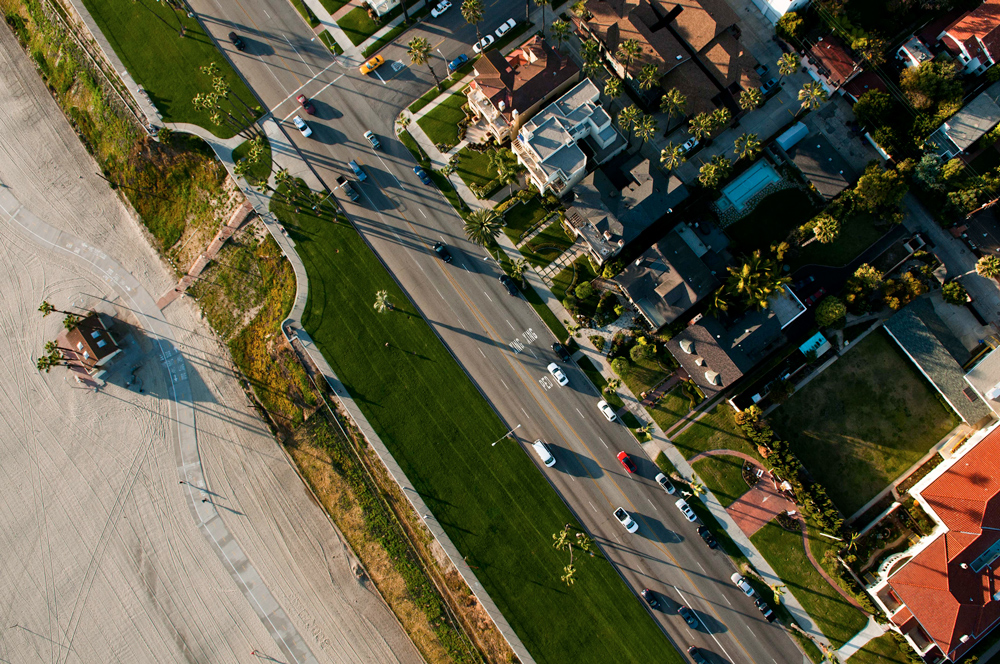 Long Beach, Calif., 2012. Urban sprawl is defined as the unplanned, uncontrolled spreading of urban development into areas adjoining the edge of a city.
The Holi Fesitval of Colors, at the Hare Krishna Temple in Spanish Fork, Utah, March 22, 2012. Holi is a Hindu faith practice that celebrates the end of winter and the beginning of Spring. Every two hours the day was punctuated by mass "throwings" that blocked out the sun in an enormous cloud of color.
Zelda Williams at the WIRED Cafe during San Diego Comic-Con, July 09, 2015.
The Elephant Bird, now extinct, once stood 10-feet-tall. There are only a handful of their eggs left in existence, and I had the pleasure of photographing this one as part of an ongoing project at the California Academy of Sciences, Oct 08, 2014. Check out the full gallery of birds and mammals at WIRED.
California blacksmith Max Randolph, at his home garage he's converted into a fully functional blacksmith shop, Nov 29, 2011.
Jon Lake, a vetern of LA's graffiti culture.
The Apple Watch, photographed for WIRED.
A light bulb generates light by first generating heat. Almost all incandescent light bulbs use filament coils made out of tungsten – a metal that has an abnormally high melting temperature. Electrical currents constantly flow from one end of the tungsten filament coil to the other. As the electrons travel, they collide with tungsten atoms over and over again, generating heat. At these temperatures, tungsten will normally combust if it's exposed to oxygen, and the glass bulb provides the oxygen free vacuum necessary to keep it from burning out.
The Law of Reflection states that light rays typically travel in straight lines from their source, and interact with objects differently depending on their density and texture. When light encounters a rough surface, it scatters, or refracts. When light bounces off a smooth or shiny surface, it reflects at the equal but opposite angle from which it arrives. In this image, a single laser beam reflects between 11 mirrors, emphasizing light's characteristic movement and predictability.
Portfolio